Chibi Midna Plush Commissions!
So I am finally ready to start taking commissions for these plushes. You may remember my work as shown by Silvs and animanga, who both ordered the life-size Midna plushes from me awhile back. I know a lot of you were disappointed that I wasn't offering those anymore, which I apologize for, but I'm sure you will just love these chibi versions! However, please note that these are extremely limited. I can no longer buy the aqua fleece for her body as it is a discontinued color, so once all the slots are gone, their gone. Once I receive your first payment, your name will be added to a slot. Please send payments to
payments@pillarofdawn.net
, and specify your screen name in the notes section.
You can either PM me here, or send me an email at
grace@pillarofdawn.net
1.
Silvs
2.
Manas101
3.
LilSongstress
4.
Tristam
5.
DoomsdayLee
6. OPEN
7. OPEN
8. OPEN
9. OPEN
10. OPEN
11. OPEN
Plushie Pics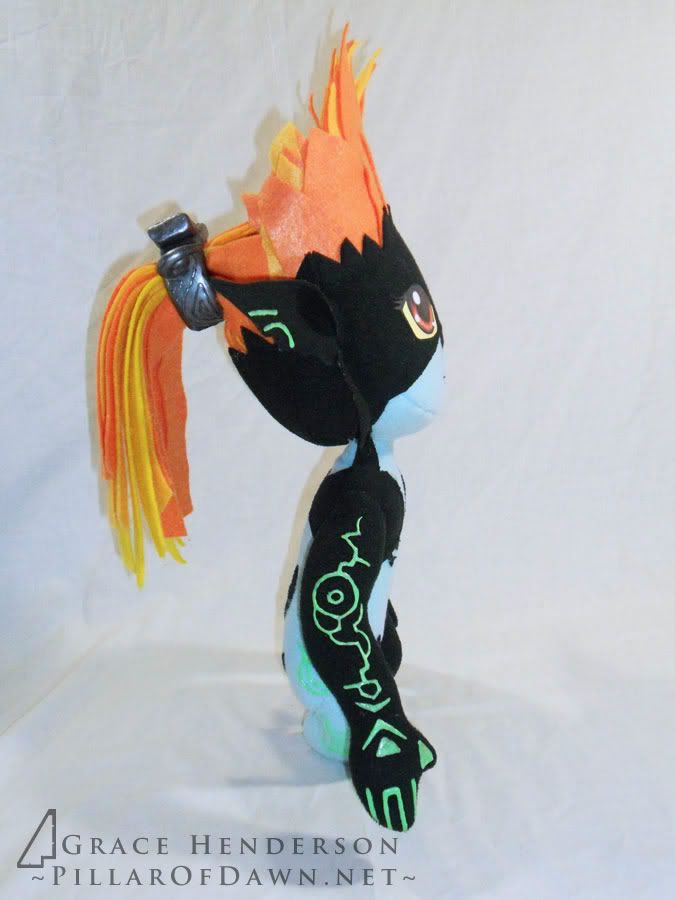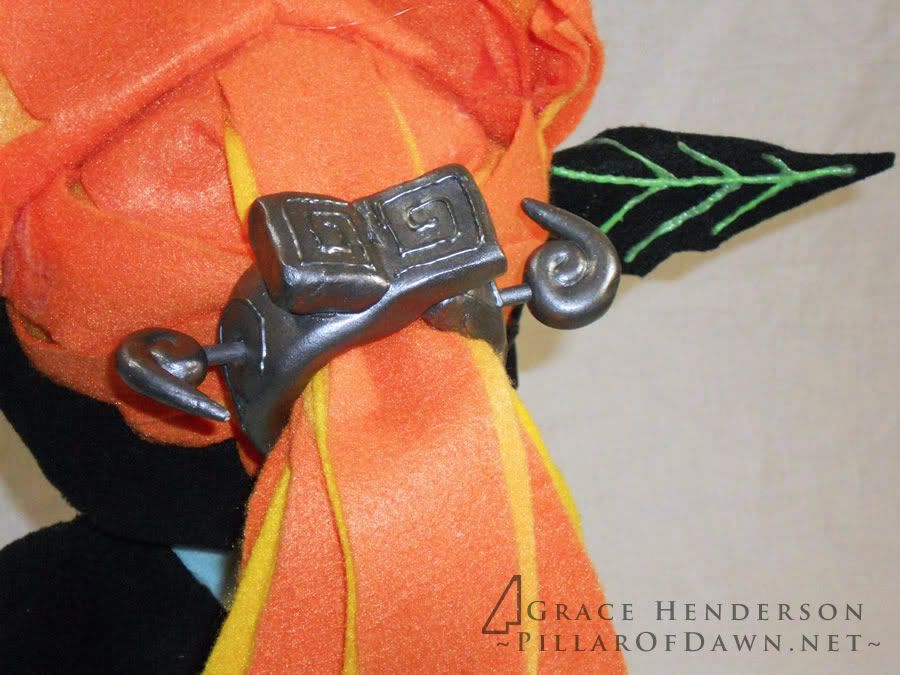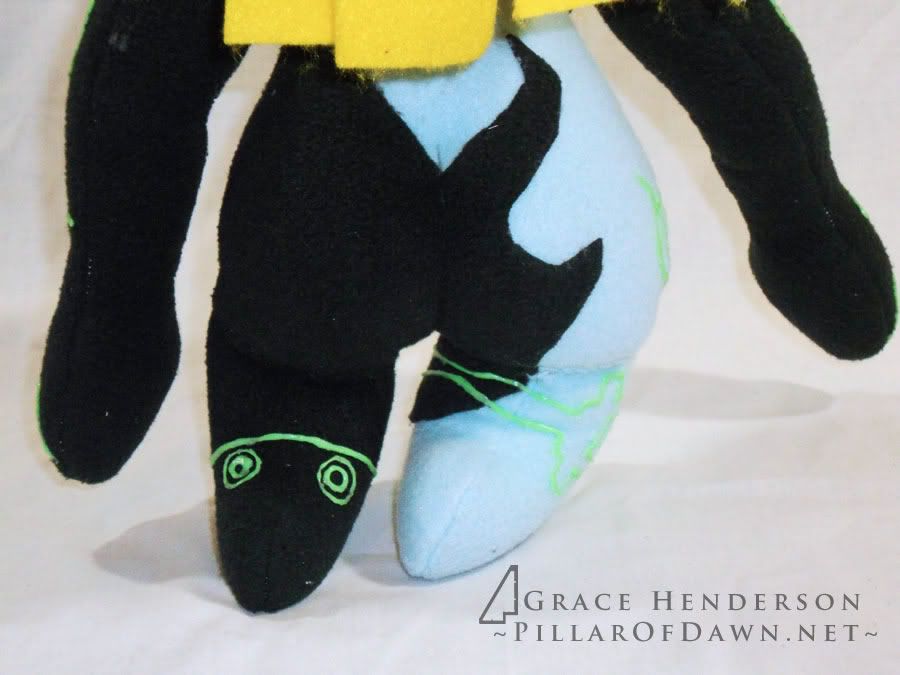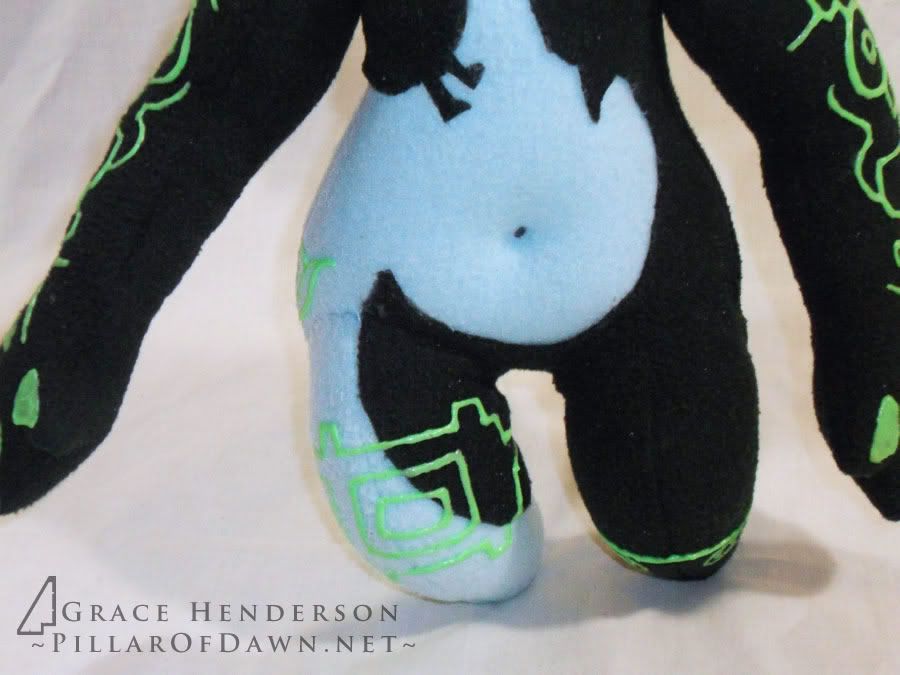 Hair Piece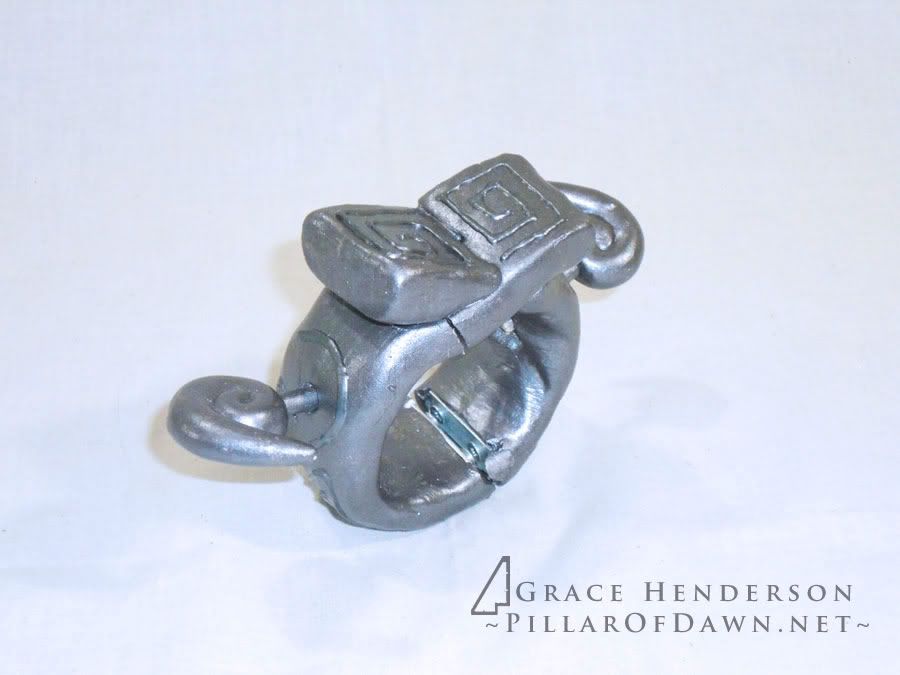 Alternate NON Glowing Paint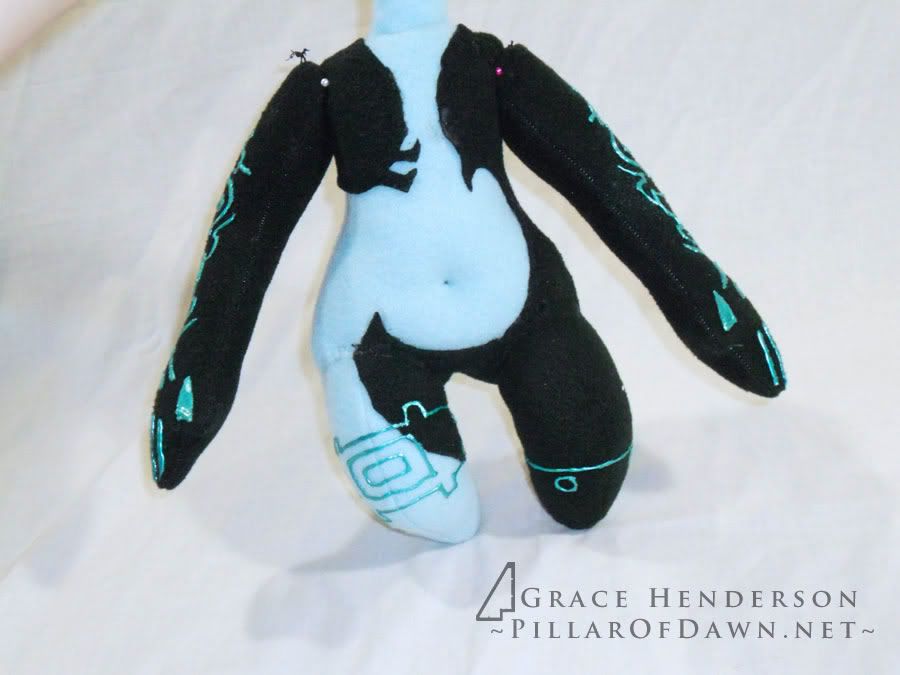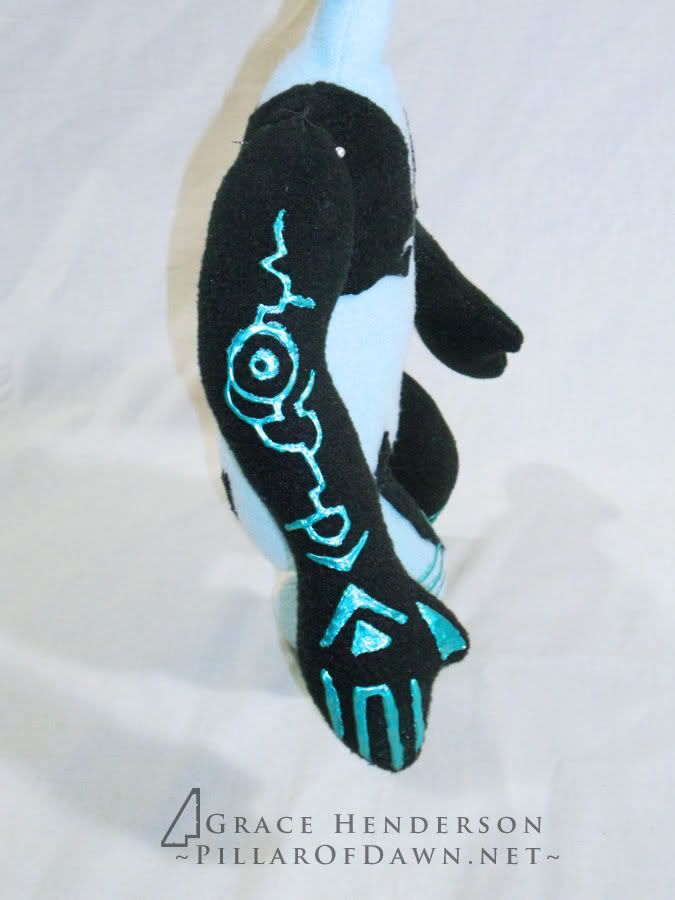 WIP Fused Shadow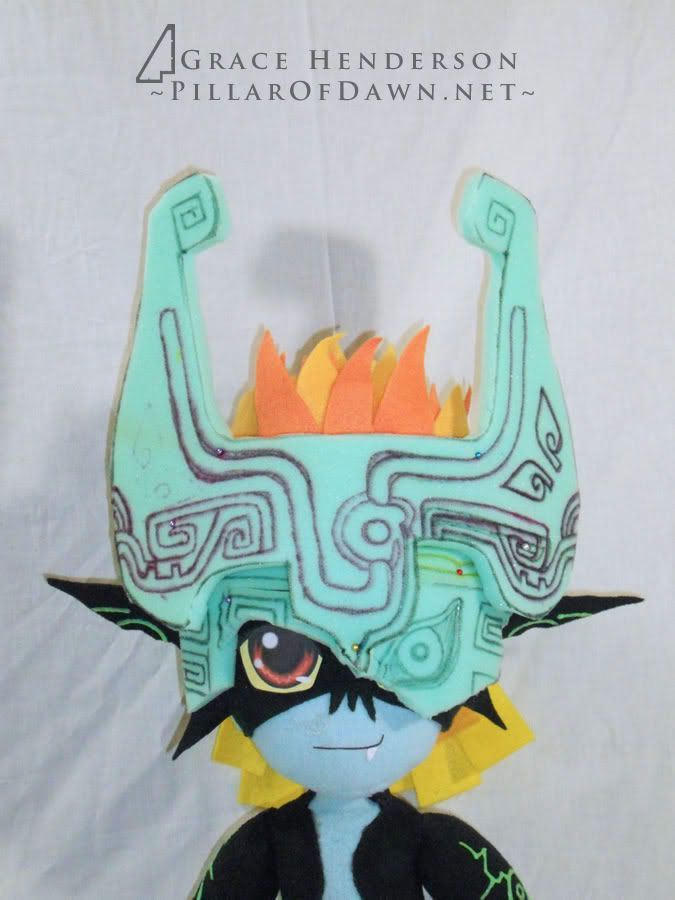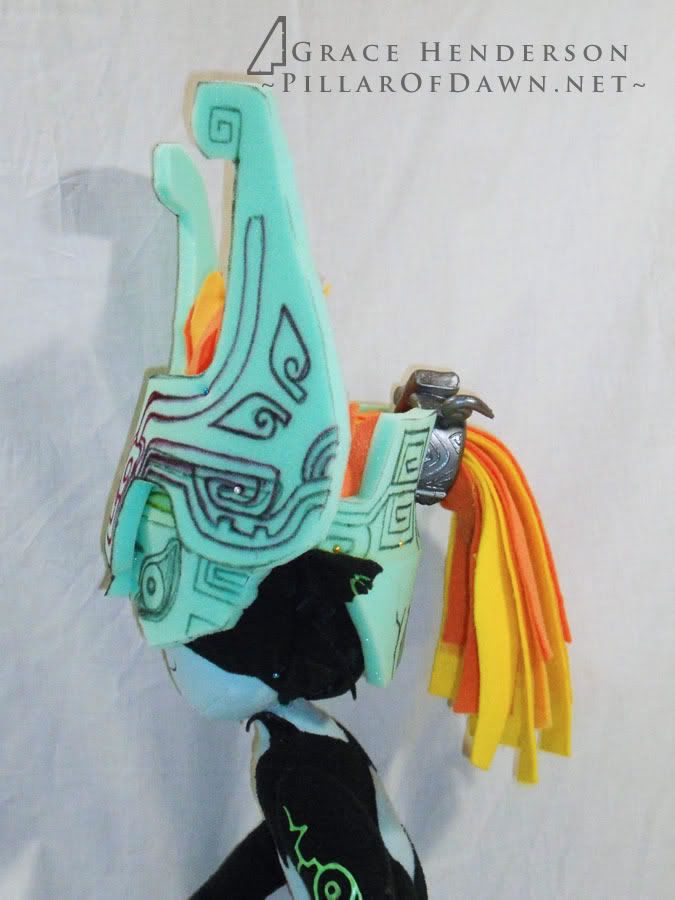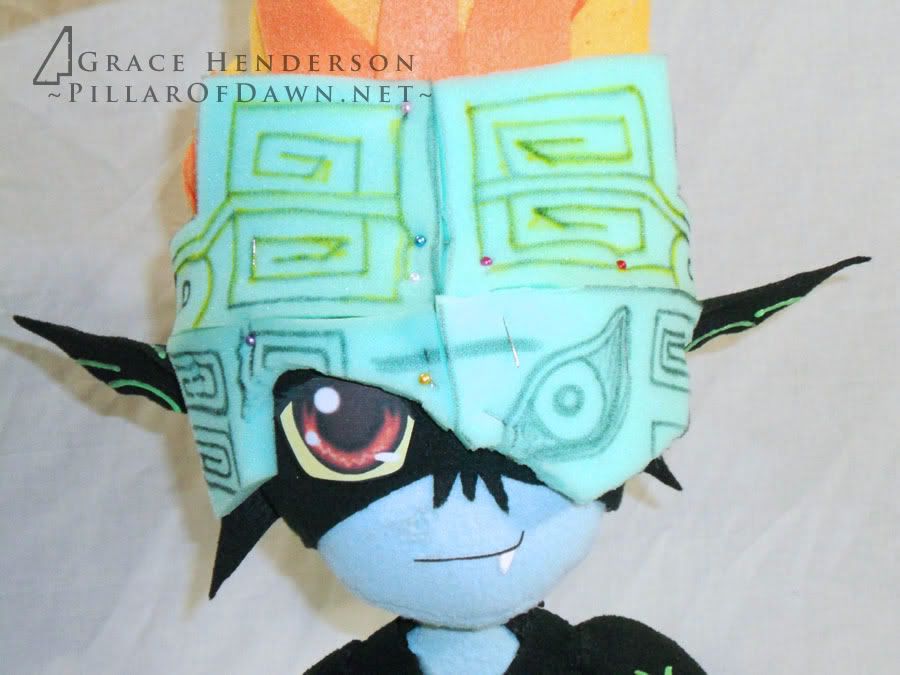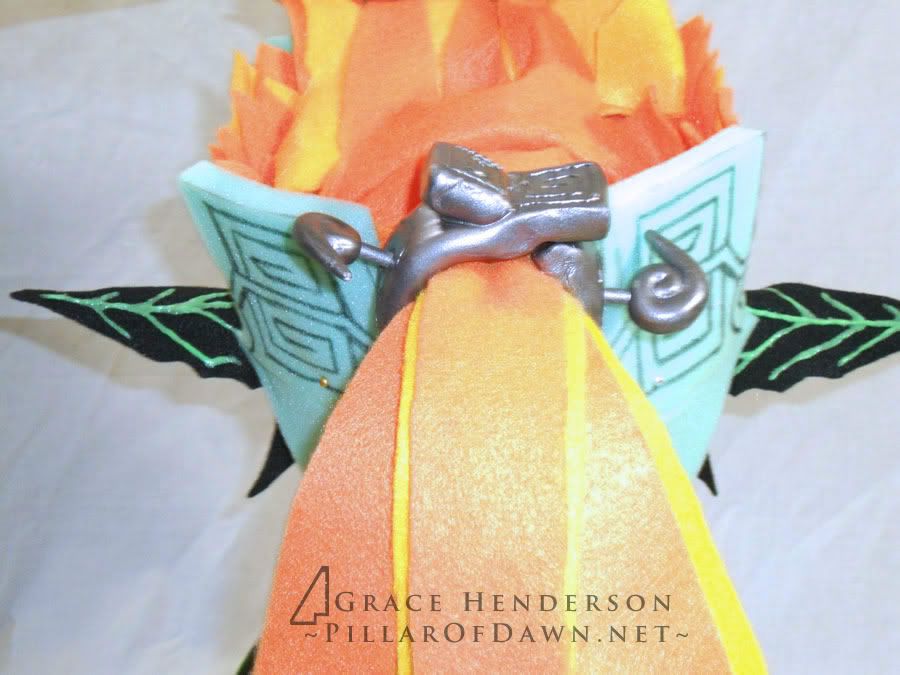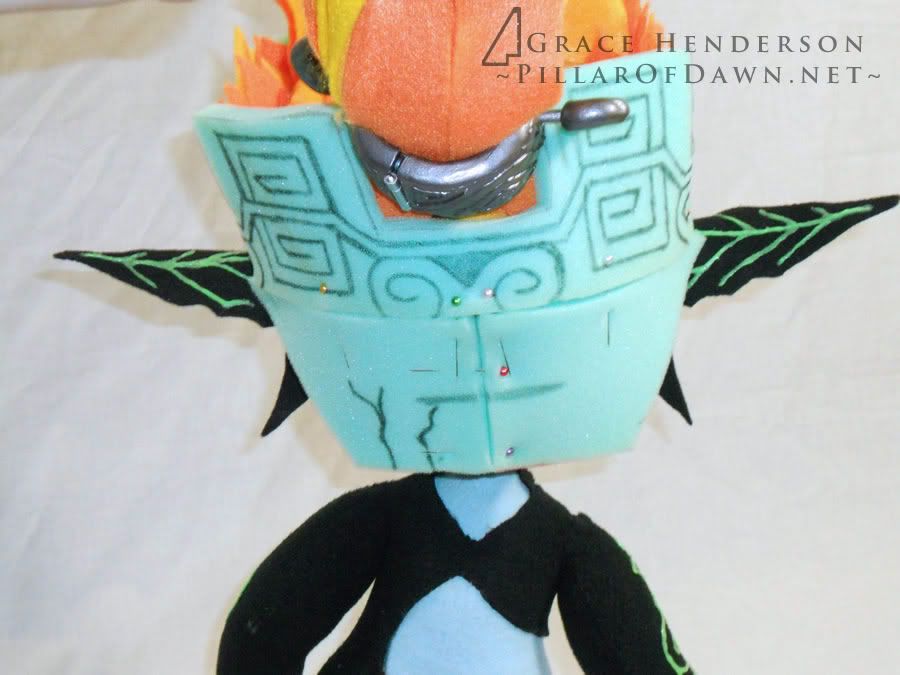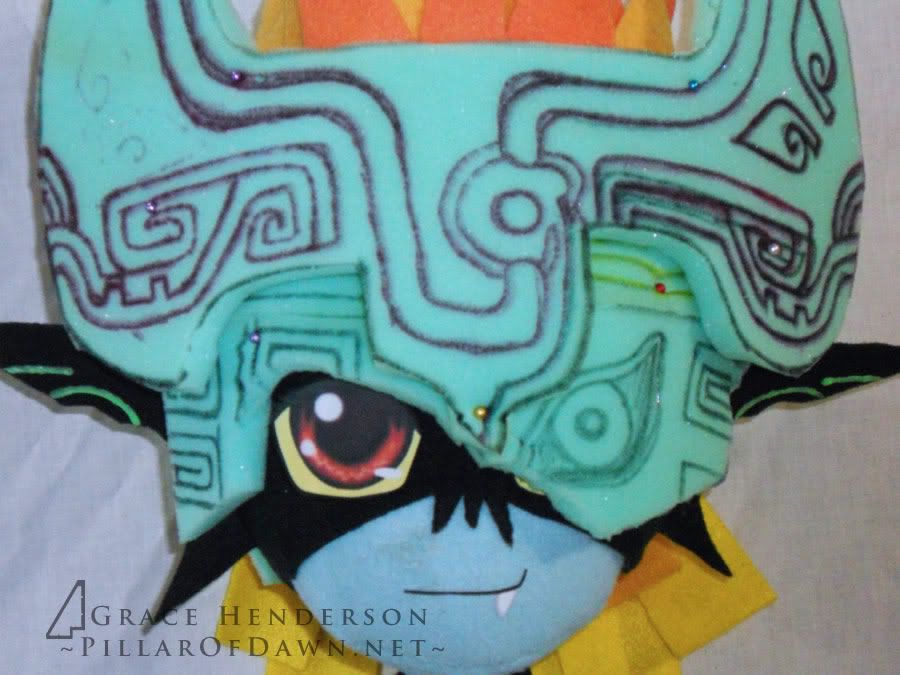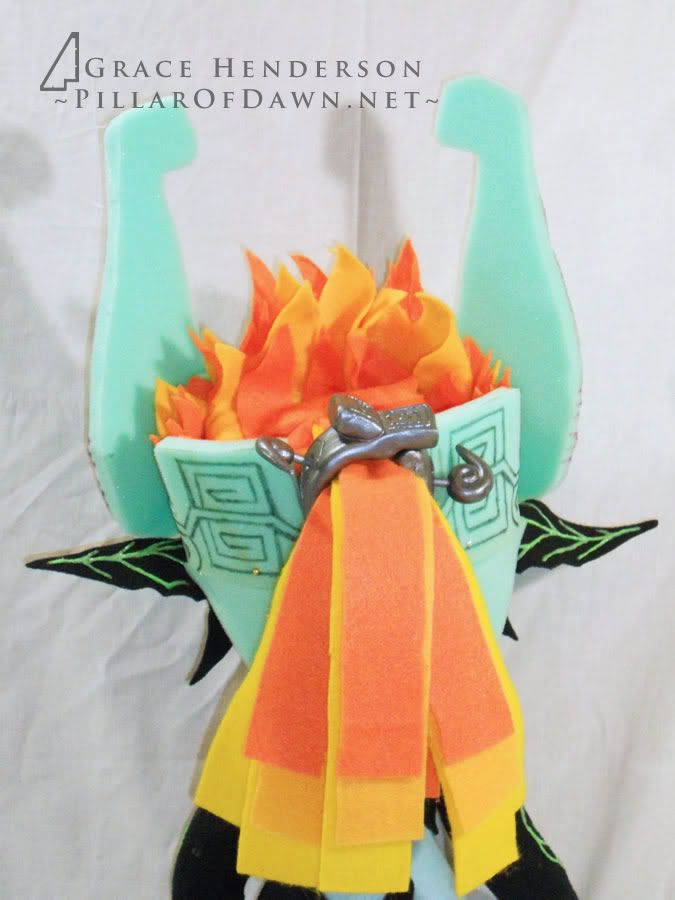 Here is all the info for ordering one:
* $125 for the plush alone. $75 for the Fused Shadow.
* Midna stands at 22" tall from her toes to the tips of her hair. The Fused Shadow is apx. 14"Hx12"W from the front.
* Each plush is constructed from soft fleece; The body is made in light aqua, then overlaid with black fleece. Her hair is made from felt in three different colors; orange, tangerine, and yellow. It can be worn up in her hairpiece, or down for a more relaxed look. Her glowing runes are painted on with puffy paint in your choice of metallic turquoise or glow-in-the-dark green. Her ears are made from stiff felt, and the runes are painted on. Her eyes and mouth are iron on transfers. I might be offering embroidered eyes, but there will be an extra charge for those as they will require a lot of thread.
* The Fused Shadow is constructed from 1/2" soft upholstery foam; the details are carved with a soldering tool, and the raised designs are made from lgiht weight Model Magic clay. It will be painted a slightly metallic dark gray, and then weathered slightly. The hairpiece is made from Model Magic clay, and it opens and closes with a rare earth magnet so you can put her hair up or leave it down.
* Extra features such as wire for posing and any other alterations to the original design will be extra. Here's a list of things that get requested most:
~Added wire for posability; $5 for the arms.
~Different hair style; $10
~Embroidered eyes; $15-20, depending on complexity and thread.
Shipping
* Shipping will be determined after the plush is finished. For international buyers, you will be required to sign an agreement that you will be responsible for any/all customs fees/taxes etc. (I know it seems a bit harsh, but I learned that the last time I shipped international through FedEx that they charge my account for the fees. Alternatively, you can set up an account with Fedex, give me the number, and that account will then be billed.) You can also opt to have me ship it through the parcel service, but it will have no insurance and no tracking number. So if anything happens to it in transit, there is nothing I can do.
Payments
*If are ordering only the plush, I will require a non-refundable payment of $50 to start. This is going directly to supplies, as well as the beginning stages of constructing your plush. Once your plush is completed, you are required to pay the remainder of your balance within one month. You can split it into two payments of $37.50, but it must all be paid up within a month after completion. If you ordered both the Fused Shadow and the plush, you will need to make a non-refundable payment of $75, and after completion one payment of $125, or two payments of $62.50. I will allow a grace period of two months (instead of one) if you order both the plush and the Fused Shadow.
*If you wish to pay it in whole at the start, that's fine too. Yours will then be bumped up the list to be finished first. If anyone else paid in full before you, yours will go after theirs, and so on.
*Also, before anyone starts to ask why this seems so expensive, please take these into consideration:
~I am not a sweatshop in China. I work on these alone, sometimes with help from my fiance.
~I don't work myself for minimum wage. The materials alone cost $20 for each plush, and that's not including the Fused Shadow.
~I can assure you that you will receive a high quality product for the price you are paying. Just ask any of the members who have ordered from me before.
Any questions that have not be clearly answered above, please feel free to ask!